SLAP Winter Camps (1/2 Day Each)
We want to keep the youth & junior athletes interested in the sport of TRIATHLON this winter...so, what better way than to work with the SLAP coaches for 5 hours!?
---
November 17th - Waterfront Park in Clermont    

Focus is open water swimming

(before the water gets too cold). Practice skills like drafting, sighting, buoy turns, starts, dolphin dives, etc.

December 8th - Wickham Park in Melbourne

Focus is running skills and drills

. Practice running on-road and off-road trails, agility, strength & conditioning, stretching, form, etc.

December 29th - Lake Louisa State Park in Clermont

Focus is bike handling skills.

Practice will consist of games to improve mounts/dismounts, corners, drafting, bumping, braking, etc.

January 5th - Orlando Location TBD?

Focus is transitions T1/T2.

Bring all equipment to practice packing and preparing equipment the day before the race. Practice will consist of setting up transition area, mini races, etc.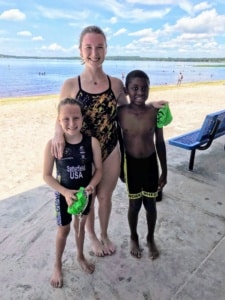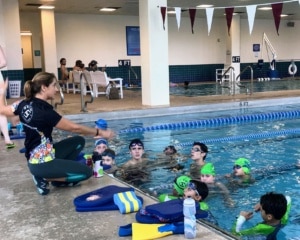 Camp Details & FAQ
All camps will run from

10:00am until 3:00pm

.

Lunch & snacks

are provided for all campers (those with food allergies will need to bring their own meals & snacks).

$125 for each camp

($25 discount for second & third sibling). **$400 for all 4 SLAP Winter Camps.**

Local bike shop will be checking over ALL bikes and performing a fit-test for free. Any additional charges for work/parts will be covered by the family.

There will be at least 2 SLAP Coaches at each camp. We will provide more coaches if the participant numbers grow.

Bring ALL EQUIPMENT to each session. We will participate in all three sports, including the "FOCUS" of the camp.

Necessary equipment (Does NOT have to be expensive or fancy! These camps are open to all levels of experience, age, and speeds.)

Swim: goggles, swim suit, cap is provided
Bike: a working bicycle, helmet, shoes
Run: socks & shoes
Other/Optional: water bottle that can be safely carried on bike, sunscreen, hat/visor, shorts, sunglasses, elastic laces in shoes, number belt, bike shoes