With Coach Sara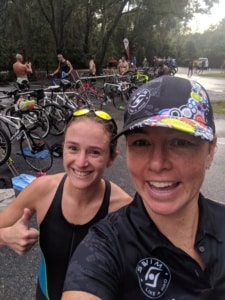 Q: What is your triathlon background.
A: In 1989, my mother participated in a local event in my hometown of DeLand. The next year, at 7 years old, I participated in my first kids' triathlon and was hooked. Fast forward 10 years, 200+ triathlons, and miles of training later…I found myself competing at the Junior Triathlon World Champs.
My athletic talents took me to the University of Florida for a swimming scholarship where I also won the Collegiate Triathlon National Championship. In 2004, after narrowly missing the Olympic team in the 400 freestyle, I was honored to represent the USA again and win a Silver medal at the Swimming World Championship.
But, my passion was always with the sport of triathlon, and after I graduated in 2005, I became a Professional Triathlete and spent the next 11 years racing and training around the world.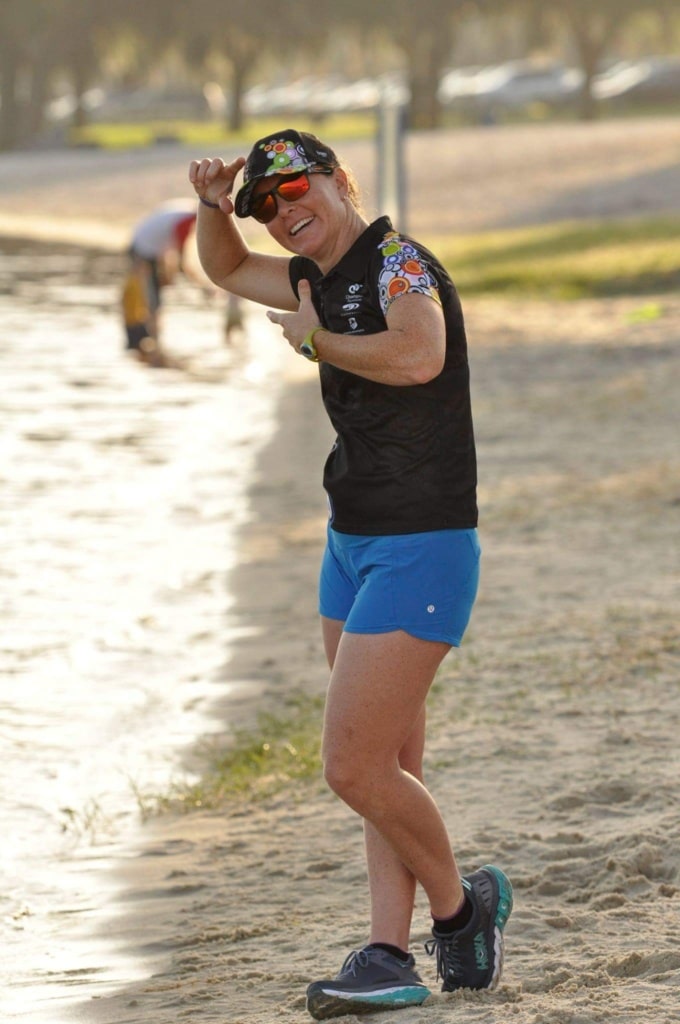 Q: What lead you to start coaching?
A: I've always loved teaching…whether it was tutoring in school, organizing triathlon clinics for my swim team, or getting my first coaching certification at 18 years old. When I moved to Clermont in 2008, I started coaching the local Masters Swimming program at the NTC. This allowed me to connect with other athletes in the community while I was still racing. When I retired in 2015, I was excited to pursue coaching full-time and create a team environment that could bring together the local multi-sport community.
Q: What is your long-term goal as a coach?
A: I would like to expand the SLAP team to include a squad of professional athletes and elite-development athletes in the future. The Clermont environment is very convenient with warm winters, cheap cost of living, and fantastic training locations. I have spent 10+ years learning how to be a purposeful coach and how to work with athletes of all different backgrounds and abilities. When the time is right, I will use what I have learned while working with the current age-group and youth SLAPPERS, as well as my experience as a USA Triathlon Elite World Championship Team Leader, to devote my time to helping professionals succeed at sport and at life.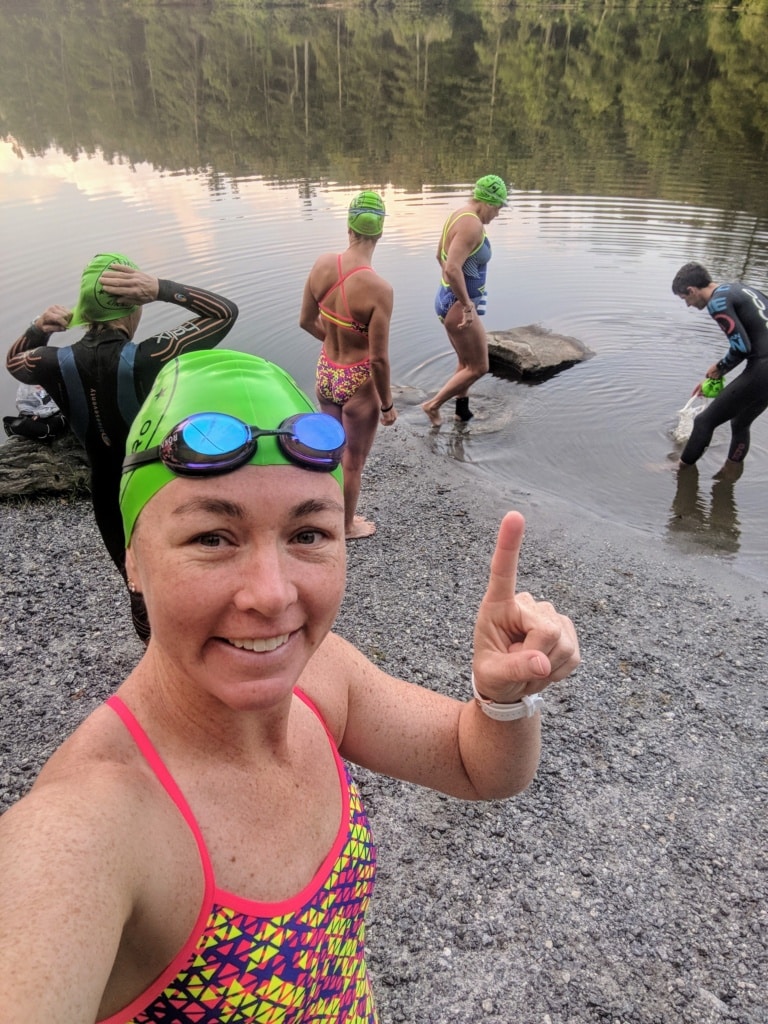 Q: Tell us what it's like to be a Professional Triathlete.
A: I have been fortunate to have a job that allowed me to spend hours outside training each day. I raced on every continent, explored multiple countries, and met amazing people along the way. My career was shaped by many great coaches that I trained under and learned from. Each coach had a different training method and mentality and I was able to pick up many positive ideas and concepts to use when developing my own coaching style.
It wasn't always fun and games…just like many athletes, when you push your body to the limits, injuries are a common occurrence. At the height of my ITU career, I was knocked down by a foot injury that took 16 months to properly diagnose and fix. The mental highs and lows that go with injury are extremely challenging and I learned so much…enough to survive and comeback from a second foot injury and surgery 4 years later!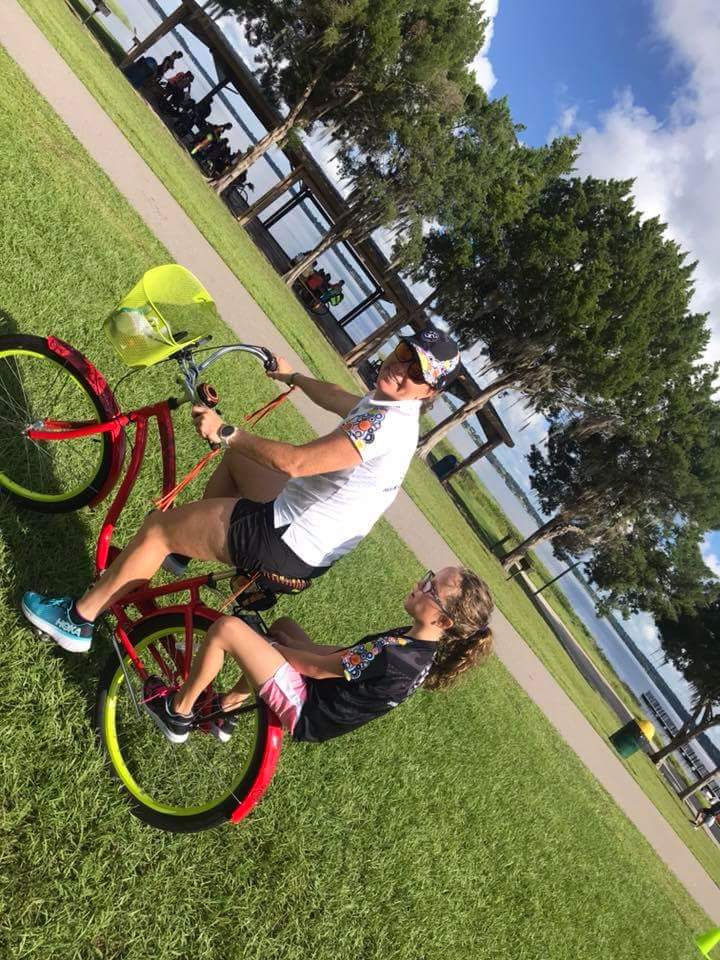 Q: What are your long-term goals for SLAP?
A: The Swim Like a Pro business and the SLAP Tri Team (in partnership with Wheel Works) are already beyond my expectations. But I believe this success has more to do with the amazing community that we have in Clermont, Winter Garden, Celebration and the rest of Central Florida. Coach Misty and I saw a need for positive coaching and group training and we have worked hard to put the pieces in place.
At the beginning of 2019, we announced that our focus would be to create, develop, and grow a Youth & Junior component to the team. We've brought on additional coaches, absorbed some existing local teams, and built a fun and competitive group of young athlete. This will be our largest area of growth for the next couple years, especially with the 2021 Olympics in Tokyo putting a spotlight on the sport again.