SLAP Personalized Coaching
There are so many options for triathlon coaching. You can choose someone locally or work with someone online from anywhere in the world. So why should you choose a SLAP Coach to help you reach your endurance goals?
Ready to Hire a SLAP Coach?
Contact us (below) and introduce yourself! Tell us about your triathlon and endurance goals.
If you haven't already been in communication with a SLAP coach, we want to get to know you. This is how you can ask us questions and schedule a meeting to find out more information.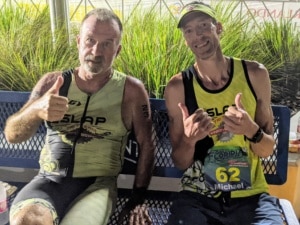 Subscribe Here for Monthly Coaching Payments ($400):
Frequently asked questions