SLAP Youth & Junior Triathlon Team
SLAP Youth & Junior Triathlon Team is divided into three levels: Intro (Youth Intro Team), YDT (Youth Development Team, also subcategorized into Junior & Senior levels), and the HPS (High Performance Squad, also includes the pre-HPS group). All of the team training sessions, local youth races, and camps can be found on the team calendar below…each session will have a designation for Intro, YDT, or HPS.
In 2022, there are no overhead membership fees to join or participate on the team. Coaching fees are only required for weekly training sessions ($15 per session or $150monthly) or camps. The newly redesigned SLAP Tri Team race kits, hats, visors, shirts, and more are available for purchase at your convenience at Winter Garden Wheel Works.
We welcome young athletes between 6-17 years old, all ability levels, and any experience to join the SLAP Team…but please contact us (using the form below) before attending your first session. Our training sessions take place throughout Central Florida…from Clermont, to Winter Garden, to Orlando, and Oveido. Our goal is to make training sessions convenient to families on the East & West sides of the Orlando area.
Monthly Training Fee ($150)
The monthly fee is required for all regularly attending #miniSLAPPERS (while they are active with the team). Single session payments are only for visitors, friends, or new athletes. 
Single Hour Fee
($15 per hour)
Group training sessions are $15 per child, per hour. *2 hour training sessions are $30 total.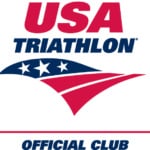 Every child MUST have a current USA Triathlon Youth Annual Membership before participating in any SLAP training sessions. 
This $10 annual fee provides your child and our team with insurance. This membership is also required for participation in any event or camp during the season.
The SLAP Waiver must also be completed for your child before their first training session!
Frequently asked questions
SLAP Youth Team - Training, Racing & Camp Calendar
October

2023

Mon
Tue
Wed
Thu
Fri
Sat
Sun

1

Central: Swim & Bike Training

•

2

(paused for October) Eastside: Bike & Run Training

•

3

Eastside: Swim & Bike & Run Training

•

4

**paused for October** Eastside: RUN & SWIM Training

•

5

Eastside: Swim & Bike & Run Training

•

7

7:30am START Central: Swim & Run Training

•

8

Central: Swim & Bike Training

•

9

(paused for October) Eastside: Bike & Run Training

•

10

Eastside: Swim & Bike & Run Training

•

11

**paused for October** Eastside: RUN & SWIM Training

•

12

Eastside: Swim & Bike & Run Training

•

15

Central: Swim & Bike Training

•

16

(paused for October) Eastside: Bike & Run Training

•

17

Eastside: Swim & Bike & Run Training

•

18

**paused for October** Eastside: RUN & SWIM Training

•

19

Eastside: Swim & Bike & Run Training

•

21

Central: Bike & Run & Transitions

•

22

Citrus County YMCA Youth Triathlon

**Cancelled-RACE DAY**Central: Swim & Bike Training

• •

23

(paused for October) Eastside: Bike & Run Training

•

24

Eastside: Swim & Bike & Run Training

•

25

**paused for October** Eastside: RUN & SWIM Training

•

26

Eastside: Swim & Bike & Run Training

•

29

Central: Swim & Bike Training

•

30

(paused for October) Eastside: Bike & Run Training

•

31

Eastside: Swim & Bike & Run Training

•