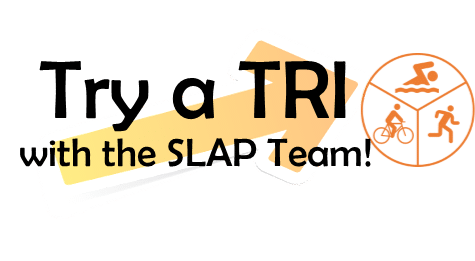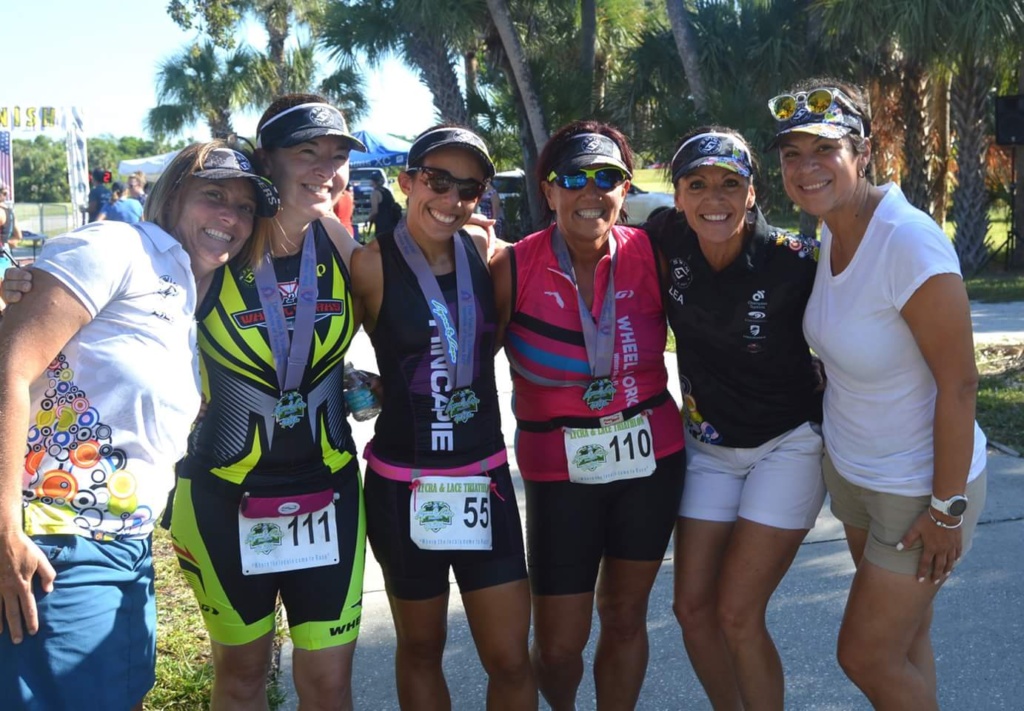 A Sprint Triathlon is 400 meters of swimming in the open water, followed by 10-15 miles of road cycling, and finishes with a 5k run.
And we believe that YOU can do it!
Join the SLAP Triathlon Team & a USA Triathlon Certified Coach for 8-10 weeks of group training, mentoring, coaching, friendship, and fitness.
The SLAP Try a Tri program ends with group participation in a local sprint-distance triathlon event.
---
When can you "Try A Tri"?
In the SLAP Try a Tri program you will learn:
How to run off/after the bike leg
What is a "transition" and how to transition smoothly
How to swim straight in the open water
What are the rules on the bike
What gear you do an do not need
What to wear during a triathlon
How to change a flat tire and other maintenance
How to clip into your bike pedals
The tricks to getting a wetsuit on and off
And so much more!!
Register for the next Try-A-Tri Session
$375 per session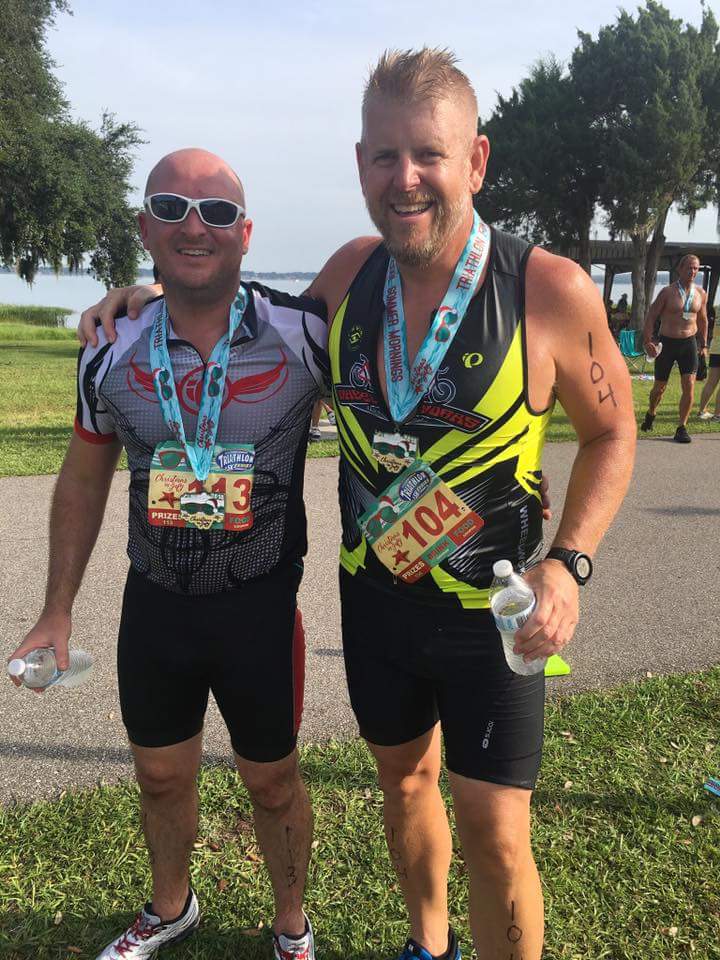 Coach Lea & Coach Liesl are the perfect fit for our SLAP Try a Tri program because they are always positive and encouraging. Both women enjoy making a positive impact on people's lives and triathlon is a great sport to incorporate into a healthy lifestyle. We were all beginners once...just have the courage to take the first step and we will help you conquer your goals!
---
The SLAP Try a Tri program is NOT just for first time Triathletes!

We provide coaching and support for 1st-timers to 5th-timers who want to improve their overall triathlon experience. 

If you want to do more than just 'survive' a triathlon, then this

8-10 week SLAP Try a Tri program is for YOU!  
The SLAP Try a Tri

 program is designed with the novice and beginner in mind.  We will help you move smoothly from swim, to bike, and along the run to the finish line!  

The program includes access to over 15 coached weekly workouts, education seminars, cool swag from Winter Garden Wheel Works, race entry discounts, and training with the SLAP Tri Team athletes and coaches!
Don't take our word for it...here's what previous participants are saying:
"If you are on the fence about trying a triathlon, don't be. The SLAP Coaching team will have you good and ready by race day." - CW
***********
"I just completed the program and I had a blast. You will be in great hands and I made some new awesome friends as well. Jump in with 2 feet and do it you will be happy that you did." - NI
***********
"These women coached me through it all! I have learned that great things never come from comfort zones. I'm thrilled I got out of mine to see what all the hype was about. It feels incredible! When was the last time you did something for the first time? Join us! #SLAPPERS" - JS
**********
"Such an awesome time training with this group of ladies for the last 8 weeks for my first Sprint Triathlon. Swim Like a Pro coaches are so inspiring and fun. Lots of hard work and a long way to reach my goals but I know I'm in good hands!" - SR